Harry Dingwall
By: Doug Rector ~ 4/18/2019
Harry is on right.
MEET HARRY DINGWALL
Joined Mercer Island July 1961---Distinguished President 1981-82----Co-Kiwanian of the Year 1994-95 and 2000-2001
Distinguished or Outstanding club Secretary more years than countable including all years at that position previously.
1994-95 Club Officers' Merit Award [International]---Division 28 Lt. Governor 1998-99 Hixson Fellow
Meritorious Division Bulletin Award [District]---In 1999 sent a letter to the Gates Foundation requesting consideration of contributing for I.D.D. Subsequently a letter was received from the Gates Foundation stating reconsideration was to be made. Subsequent to receiving that letter $15,000,000 was contributed to UNICEF for I.D.D. by the Gates Foundation.
P.N.W. District Committees on which previously served are:---Wenatchee and Pendleton Conventions plus Division Realignment
P.N.W. Interclub District Chair 2002--2004---Transferred to Issaquah [noon] club late fall 2003
P.N.W. District Program Director Community Services 2004-2005---P.N.W. Club Administration District Chair 2005-2006
P.N.W. Past Lt. Governors' Assn. co-"Bigfoot Of The Year" award 2005-2006---Past Distinguished Secretary Kiwanis Club of Issaquah---Lt. Gov. again 2010-11---2011---2013 Secretary Mercer Island---Honorary member Kirkland Sunrisers Kiwanis plus advisor/mentor and also to Redmond Kiwanis. P.N.W. and Kiwanis International Life member---2013+ President [again] Mercer Island Kiwanis---Again secretary of Mercer Island 2016-17---P.N.W. District Jack Delf award recipient 2015.
President Mercer Island again 2017---18---2017-18 Dist. Chair for "Social Networking" a.k.a. INTERCLUBBING
---
Thank you all for your gift of life!
By: Issaquah Kiwanis Team ~ 2/11/2019
Thank you all for your gift of life! We look forward to seeing you again!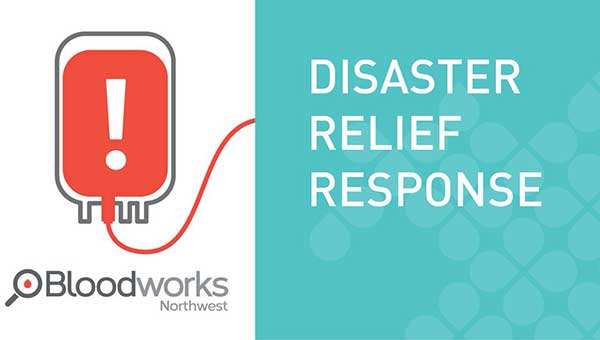 ISSAQUAH KIWANIS CLUB Results!
Registered donors: 13
Units collected: 10
~Each whole blood donation is divided into three components (red cells, platelets and plasma) which can help 3 different patients. Your whole blood donations from this
blood drive will help save up to 30 patients!
~ We had 2 first time donors at this drive! We hope you had an enjoyable experience and you continue to donate with us! Only seven more donations to earn your one gallon pin!
~The donor with the most donations at this drive, has given 58 pints of whole blood in their lifetime, over 7 gallons!
~We also had 2 donor earn their 1 & 2 gallon pins!
~For those who were able to donate whole blood, you'll be eligible to donate again 56 days from your donation, on March 29.
We hope you realize how many lives you impact with your efforts. We never know when we or someone we might know will need blood. Due to amazing donors like you, we can be prepared.