serving the community since 1929
Kiwanis means "we make noise and have fun!" We do just that and so much more, all in the name of community service. As a group, we achieve what individuals cannot do alone. We are the Spirit of Issaquah!
Volunteers dedicated to changing the world, one child and one community at a time.
---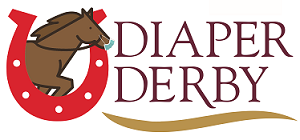 Thank you to the 37 teams that collected 125,000 diapers for EastsdieBaby Corner
A special thank you The Kiwanis Club of Issaquah forhelping make this year's Diaper Derby such a success and taking first place in the Preakness!
Here are the totals for all of the points, diapers, wipes and cash donated for this year's Diaper Derby!....Click here to READ MORE!
---
On Earth Day we Keep Issaquah Beautiful!
The Kiwanis Club of Issaquah supports environmental restoration and beautification projects in Issaquah. In April, 12 brave Kiwanians geared up for widespread rain – and served with pride outside. Per the club's annual tradition, members picked up trash along the length of Gilman Blvd from SR900 to XXX Root Beer.
Sherry, Ruben, Connie, John, Richard, Tori, Craig, Don, Mary, Jeri, Molly & Fred worked for several hours and hauled away a couple hundred pounds of trash to help make Issaquah sparkle. The spirit of the volunteers was joyful and fun. They were a bit soggy at the end but offset by a ton of feel-good vibes for how much work was accomplished.