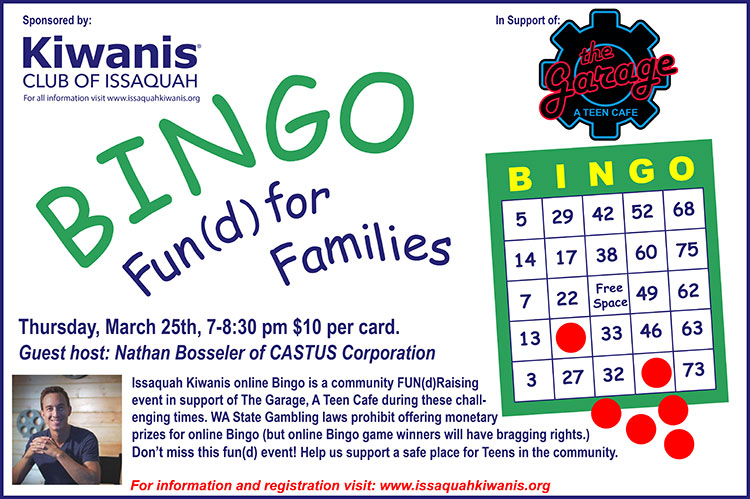 Click below to purchase your Bingo Cards!
Each purchase is a "Donation" to Kiwanis of Issaquah
They are only $10.00 a card with the proceeds supporting Teens in our community!
Kiwanis Online Bingo, a fundraiser for The Garage, Teen Cafe, a safe space for teens to hang out with friends, get coffee and a snack, play a game, play music, watch TV, talk over homework, and more. Featuring as Bingo Caller, community business leader, Nathan Bosseler, President, CASTUS Corporation-Nathan is the founder and owner of CASTUS Corporation, a nationally recognized company that makes systems for TV broadcasting, scheduling and video on demand.
Buy your Bingo cards by Tuesday, 3/23, midnight you will recieve an email with your cards and your Zoom invite within two days of the event. Thank you for joining us!