The Kiwanis Club of Issaquah, has been serving our community since 1929. As a group, we can achieve what individuals cannot do alone. To learn more, join us for a fun and informative meeting any Wednesday at noon! KIWANIS- Let us make noise and have fun serving, "ONE CAN MAKE A DIFFERENCE one child and one community at a time. "Enjoy your service" to the community!
Kiwanis Serving the Children of the World!

---
---
A Huge THANK YOU to Trident Seafoods!!
It takes a true partner such as Trident Seafoods to accomplish what we do during the Salmon BBQ.
We appreciate the support and donation of the 1400 lbs of filets provided by Trident Seafoods. Thank you for being a great company with a fantastic staff and supporting your communities by giving back.
---
Kiwanis Wednesday Meeting Luncheon Speakers
Except for our monthly business meeting, we regularly invite guest speakers from the community to present to the club from 12:30 to 1:00PM. These programs are open to the public. If you're interested in being a guest speaker, please contact us.
July 13th - Pamela Van Swearingham is speaker on "keeping kids safe" topic is how to approach friends about guns in the house BEFORE your child/grandchild goes to visit
July 20th - Mary Ann Quinn, Seattle Times Book Reviewer, will come and talk about good reads and how she selects them
July 27th - TBD
August 3rd
---
The Kiwanis Club of Issaquah Sponsored K-Family Service Clubs
Aktion Club is the only service club for adults with disabilities, with more than 11,000 members worldwide. Aktion Club of Salmon Country is sponsored by the Kiwanis Club of Issaquah and ATWork!
Contact: Chris Brandt chrisb@atworkwa.org
Builders Club is an international student-led organization providing members with opportunities to perform service, build character and develop leadership.
Pacific Cascade Middle School Builders Club
Maywood Middle School Builders Club Contact Faculty Advisor Ms. Samantha Neff, NeffS@issaquah.wednet.edu
Key Club is the oldest and largest service program for high school students. It is an international student-led organization which provides its members with opportunities to provide service, build character and develop leadership through serving others.

Faculty Adviser – Carrie Duggan dugganc@issaquah.wednet.edu
Kiwanis Adviser – Danielle Witt DanielleWitt6@yahoo.com

Faculty Adviser – Aubrey Mathwig mathwiga@issaquah.wednet.edu
Kiwanis Adviser – Stacey Hutchison sbhutchison@gmail.com
Circle-K College and University Club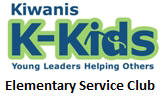 Other Kiwanis Family Service Club

K-Kids Programs
Learning Leadership through Character Development
We fund raise for:
and Kiwanis/SIGN PNW Kiwanians in Support of the Surgical Implant Generation Network (SIGN) Project Missions: • PNW Kiwanis: Healing Broken Bones to Save Broken Families